You've probably seen someone circling your neighborhood on an electric scooter, and maybe you thought it was pretty cool. Well, let me be the first to say yes, they are and if you're wondering what is the best electric scooter, you're in luck!
They cost much less than electric cars and offer excellent performance. The electric scooter can be perfect to meet your small transportation needs. All you need to know is how to drive a two-wheeled vehicle. Just accelerate and you're in motion.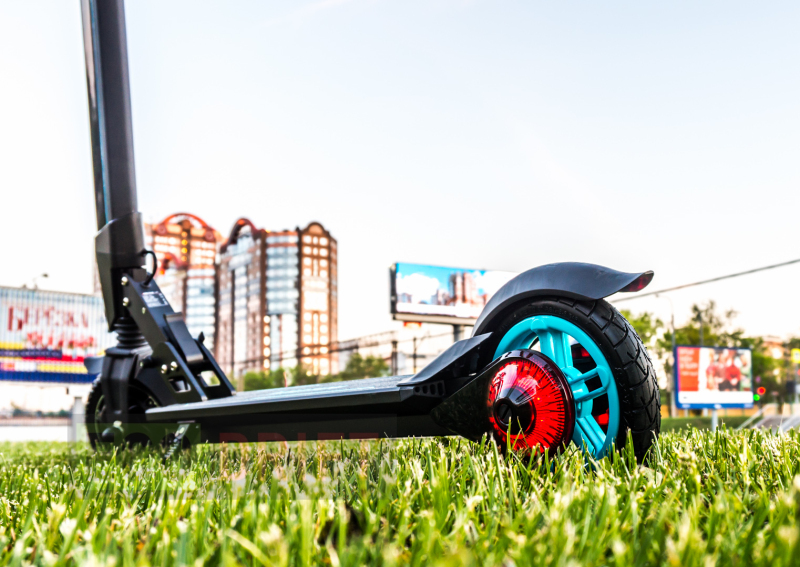 Part 1: Why should you buy an electric scooter?
With growing concerns about climate change, people are increasingly paying much attention to reducing carbon emissions. Electric scooter is not only your child's best friend, but also your great helper, with no need for gasoline. Here we explain the reasons why you would love to own one.
They are easy to drive and light in weight. This means that they are easy to move, and you do not feel tired when driving.
You can drive them whenever you want. You do not need to learn to change gears or even take driving lessons. Just get on and go. They do not even have gears, and all you need to do is press that button to start.
They are cheap. You save on fuel costs and the only thing you need to pay is electricity.
They are friendly to the environment. There are no carbon emissions and there are no harmful fumes, which guarantee the absence of contamination.
No need to go to the gas station. Tired of going to the gas station usually? It is not necessary to wait in the queue for the magazine to fill up; connects the charger and charges from any domestic electrical outlet.
Low maintenance. Since there are no fuel injectors, radiators, bulky and complicated engines, it does not require much maintenance. You do not need to change the oil, or clean or cool the cooling systems. Therefore, there is great savings in terms of maintenance costs.
Easy displacement. Transportation costs can drop drastically. Energy costs are very low compared to the cost of fuel, so travel expenses are reduced.
Long range without worry. These scooters such as Inmotion L8 come with high quality batteries, so they are durable and reliable.
Safe use. The security equipment is very effective. There are many devices, safety switches, power controllers, brake travel switches and other control systems to make their use safe for all age groups.
There is no age limitation. Unless the laws of your state are different, you can ride an electric scooter without worries. There is no age limitation, and you do not even need a driver's license.
You do not have to ask for a license. Electric scooters have speeds below 20 km/h and are safe to travel. However, the regulations on the use of helmets and applicable safety measures must be taken into account.
What should you keep in mind when buying the best electric scooter for kids or best electric scooter for adults? Comfort is always a priority, but other factors must also be taken into account, such as the ease of maintenance and the security features, etc. If you are trying to take these electric powered scooters a little further than your neighborhood, you will also need to look at the distance per recharge offered, and be able to accept more capacity.
How do you get the best electric scooter you need? Here are some tips that will help you.
Choose the type of motorized scooter you need: Choose what you need it for. Decide if you need it for fun or to go to the office.
Check the distance the scooter can travel on a single charge.
Decide the autonomy you are seeing: How much does the scooter cost on a single load with different loads?
Load capacity: Electric scooters have a similar weight as any other means of transport. If you are looking to buy it for a child, you should not worry about the amount of load the scooter can carry. But if you are looking for an electric scooter for adults, you may have to look at the load capacity.
Backup battery: Take care of the quality, type and capacity of the battery. It will also be affected by use. Choose wisely.
Price: Compare and check the price of the electric scooter with its competitors. Search for current offers or promotions before making your purchase.
What do you need it for? Understand why you need the electric scooter. Test if the vehicle you are looking for can meet your requirements. You can choose between different options depending on whether you want to travel to your office or simply take a walk on weekends to the park.